Gbalala Chapel - Moyo, celebrates 50 years of existence.

Gbalala Chapel in Laropi Parish, Moyo Vicariate, on November 16, 2022 celebrated 50 years of existence. The colorful Golden Jubilee celebration presided over by Rt. Rev. Sabino Ocan Odoki gathered hundreds of faithful including local government and central government officials. The faithful generously fundraised for the completion of the new church building. 292 boys and girls received Sacrament of Confirmation and one couple celebrated the Sacrament of Matrimony.
Among the government officials were Moyo West Member of Parliament Hon. Tom Aza Alero, Moyo District Local Council V Chairperson, Hon. Anyama William, and the Resident District Commissioner of Moyo, Hon. Ben Anyama.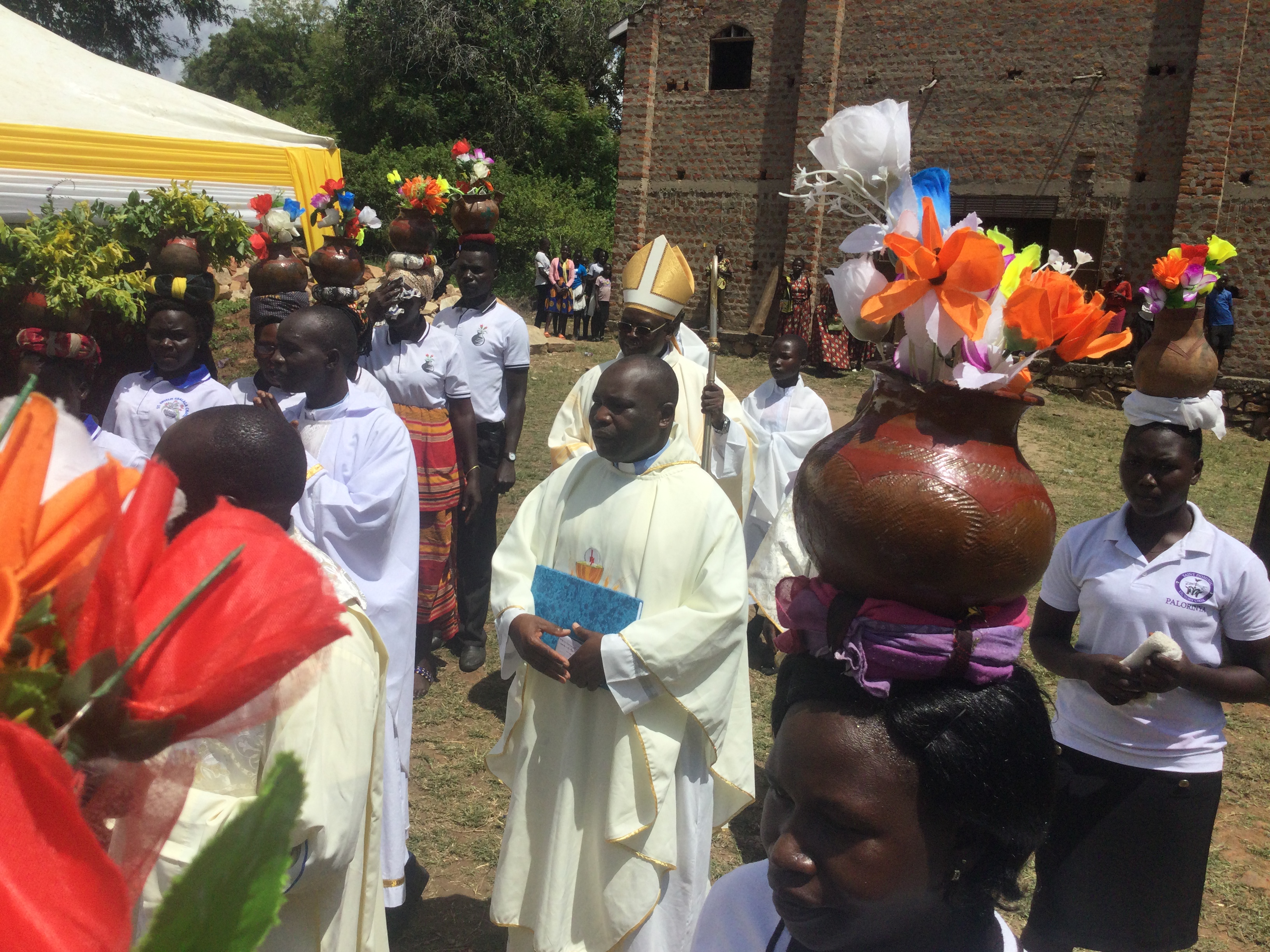 Bishop Sabino in his homily called upon the christians to celebrate forgiveness during the golden jubilee. "A Jubilee celebration is a gift that God has given to his people to celebrate their achievements and to celebrate forgiveness of one another. In the old testament, slaves and prisoners would be freed, debts would be forgiven and the mercies of God would be particularly manifest. This celebration calls us to look back to what we have achieved for the past years. it calls us to the will of forgiveness to one another, to renew ourselves in spirit and in all walks of life." The Bishop also appealed for religious vocation amongst the youth, "We thank God for the growth we have made, from a church founded by catechists 50 years ago, under a tree, we have grown not only in numbers but in faith, hope , love and in many virtues. Our chapel has celebrated many sacraments and not ordination. So I want to appeal to the catechist to speak about the vocation to priesthood and religious vocation so that we educate ourselves and the children to join the work of Christ and become his apostles." The Bishop further appealed to the children to stay at school. Being a fishing community, close to the river, most of the children in Gbalala give up education to do fishing in River Nile.
Gbalala Chapel is dedicated to St. Albert the Great. St Albert the Great was a very highly educated man, from Germany, he lived way back in the middle ages around 1200 AD. Continuing to speak about education, the Bishop said, "Today there are fish cages that you can put in the river and rare fish. Without Education you cannot do this. Education is helping us even to bring some of the lost species, this is from studying. You children of Gbalala can embrace education. Get more education and even you will fish more."